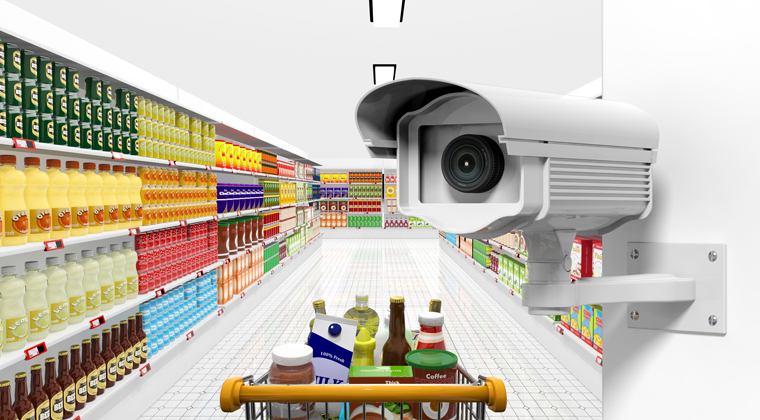 When it comes to retail shops, supermarket, CCTV can help in the protection of employer, employees and customers. It can significantly help in the reduction of thefts and enable the management on store optimisation.
A major benefit of CCTV in the retail shops is that the system can be integrated with the store's POS (point of sales) and EAS (electronic article surveillance) system in order to provide pictures and a record of dubious related activities and detects false alarms.
Knowing the right capable camera for a particular project is what make EIS stand out from others. A network CCTV in a retail shop can help identify most used parts of the store by the customers and record their activities that is the buying behaviours which in return help the management to optimise the store layout and product display.
Intelligence video can detect and count the number of people entering and exiting the store, these helps in the areas of staff planning to know when another cash pointer register needed to be open due to long customer queue. Also help in evacuation of people should there be emergency.
There are so many other high level security installation that are needed in the retail industry such like Access control etc, prohibiting staff or visitors from accessing some areas. Check out our other services.